Soy Wax Candles Vancouver
Shop Local, Support Local
Fraser Candle Co. is a premium candle brand inspired by the natural beauty of the Fraser Valley and the surrounding areas. Each candle is hand-poured with care in small batches. We are a local small business ad source many of our supplies from other local small businesses, because we believe that shopping local is essential for a community to thrive.
If you are a candle lover and you are looking for premium soy wax candles in Vancouver that offer complex scents, hand poured, and that are locally created, shop all of our collections via our online store. We offer expedited shipping to Vancouver and all of Canada via Canada Post as well as free shipping on all online orders of $100 or more. 
Where To Find Our Soy Wax Candles In Vancouver
We ship all of our soy wax candles across Canada and offer FREE delivery on all orders over $100 or FREE local pickup in Mission BC. You can also find our candles for sale at various locations including Alder Acres Family Farm, Maison Pretty Living, and The Nut. For a full list of all of our currents retail locations visit our Where To Buy page. We frequently pop-up in various markets and events all across the Fraser Valley from Chilliwack to Vancouver, to know when and where we will pop-up next, check out our Markets & Events page or follow us on Instagram.
Become A Wholesale Vendor
Do you or someone you know own a store or business that you think would be a good fit to sell our products? From resale to gift boxes, our candles and products can make the perfect addition to your business. For more information about minimum order quantities, wholesale pricing, and a complete product catalogue, contact us directly at hello@frasercandleco.ca or through our contact form.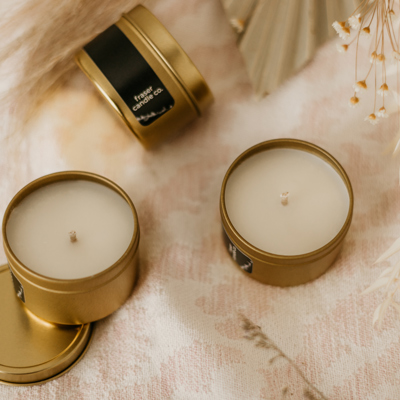 4oz gold tin
soy wax candle
ships to Vancouver & all of Canada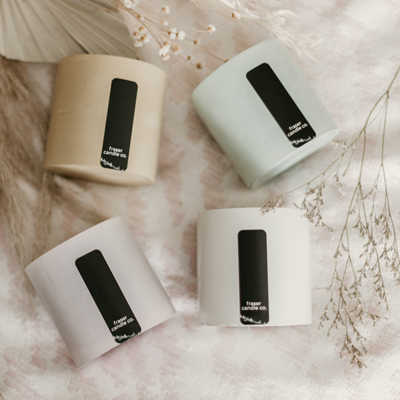 hand made concrete
soy wax candle
ships to Vancouver & all of Canada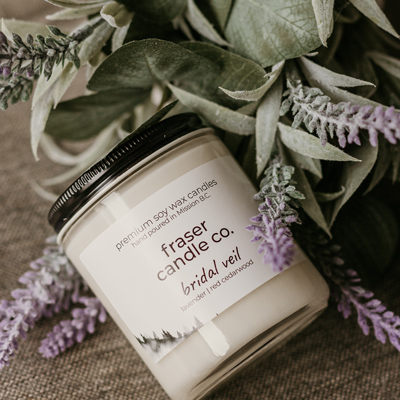 8oz glass jar
soy wax candle
ships to Vancouver & all of Canada